Saving Money On Your Move: More Trash = More Cash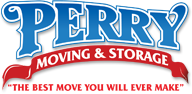 The equation is very straightforward: less stuff = less moving = lower cost. Whether you're moving from Baltimore County to Howard County or moving from Canton to Federal Hill, labor is almost always the largest component of any moving bill, and between loading, securing and dropping off at the destination, the elimination of a half dozen boxes or medium sized items adds up to significant savings. A quick pre-move purge can easily drop over a hundred dollars off your bill, especially if long walks or elevator rides are involved in the job, so check out the below tips to get started on making your move as efficient as possible:
1. Identify Large Items with a Short Lifespan
That lovingly used couch or dresser you can see yourself replacing within the next year? Ditch it now!! A large item that requires multiple crew members to move probably may not be worth the effort if it's on it's last leg. Use Craigslist or a similar site to sell any of these items that may still have some value, and double the dough on your decision.
2. Leave the Clutter Behind!
Use your move as an excuse to ditch unneeded items that may have built up in your old house over the past year. The two month old magazine that's been sitting on the back of your toilet? It probably shouldn't be packed in with the rest of your bathroom items. Smaller items add up and the added money for transportation and handling may just not be worth it for certain things. Don't wait until unpacking after the move to decide an item doesn't have a place in your new home!
3. Don't use it? Don't move it.
Everyone loves a few keepsakes, but if the last time you touched that croquet set was when you took it out of the box on your last move, it might be time to let it go. Don't let something that doesn't actually add to your life add to your moving bill.
You and you alone are the best judge of your possessions. Though we love saving you money, you'll never hear one of our movers ask "are you sure you want us to take that?" or say "this doesn't look valuable enough to pad." Stay tuned for more moving tips!
Click here for a Free Moving Quote from Perry Moving & Storage.